How to book your place at the graduation ceremony
‌‌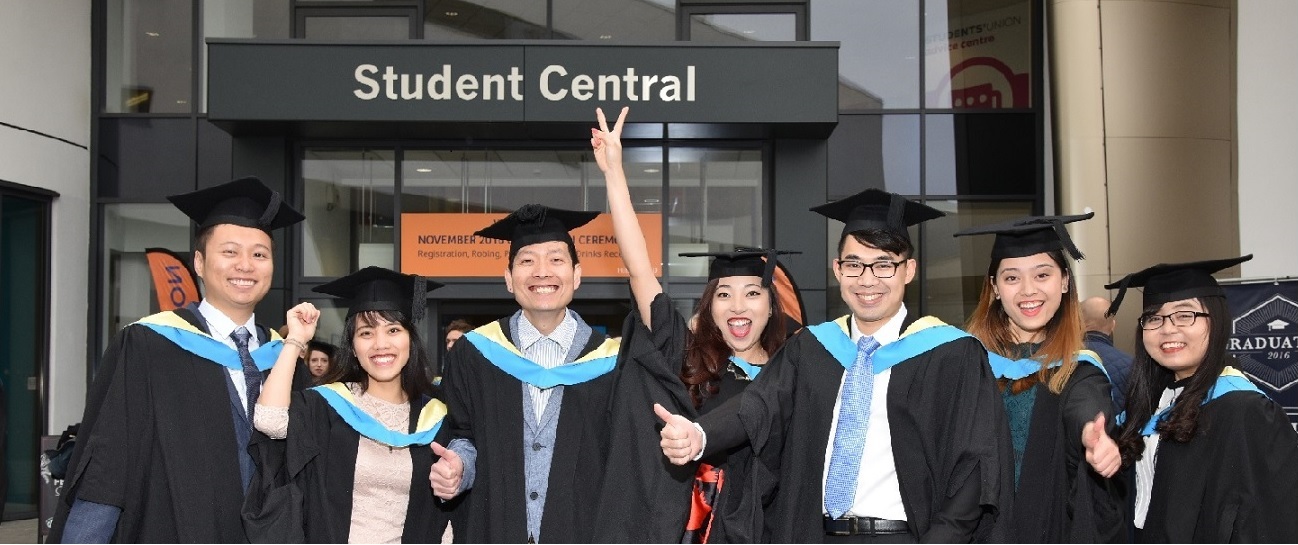 Click on the below links to go directly to the relevant section

Who is eligible to attend
Undergraduate and postgraduate students who are scheduled to complete their courses before 13 October 2017 are invited to the November 2017 graduation ceremonies. In order to attend with or without guests, you must register your place and order any guest tickets by the deadline of 11.55pm on Tuesday 10 October2017 even if your final results have not been announced. The invitation is not an indication that you have qualified for the award of a degree.
How to book
In the first instance you book your own place and that of your St Paul's Hall guests. This is done via our graduation online booking system and a link to the site will be emailed to you when it opens at 10am on Wednesday 20 September 2017. It is not possible to book earlier than this.
Booking will close at 11.55pm on Tuesday 10 October 2017. Beyond this time and date, a place at the advertised ceremony can no longer be guaranteed and it may not be possible for you to attend a ceremony with your course colleagues or to have any guests in the main venue.
During the booking process you will be asked how many tickets you want to order. You can order a mximum of two St Paul's Hall guest tickets, so:
if you want to attend without guests, select 1 ticket
if you want to attend with one guest, select 2 tickets
if you want to attend with two guests, select 3 tickets
Please ensure that you provide the full names of all your guests.
Guest tickets are free of charge but are only guaranteed in the main venue if ordered before the deadline. All tickets are collected on the day and nothing will be posted out to you.
Video link tickets are ordered at a later date. Please see Tickets for Graduands and Guests
If you are having difficulties, please see the Help sheets and guides section below for downloadable guides with screen shots to help you through the process.
Guest names and ID
When you book your guests' tickets you will be asked to provide their full names as reflected on the ID they intend to bring to the ceremony. Names must be provided or tickets will be voided and your guests will not be able to enter either ceremony venue. Guests whose details have not been provided in advance will not be allowed entry to either venue even if in possession of a valid ticket.
On the day both you and your guests must bring the ID with you.
For full details of what ID will be accepted, please see ID requirements
Special requirements
If you or your guests have any special requirements, such as wheelchair or ground floor seating, there is a specific section of the invitation process where you can let us know. Please make sure to identify whether this relates to you or your guests. If you miss the opportunity to do this via the invite process, please let us know in advance of your ceremony by emailing graduation@hud.ac.uk
If you do not wish to shake the Chair of Ceremony or Dean's hand, please include this when booking your place by using the special requirements section of the invite.
Confirmation of your booking
You will receive an email from us confirming your booking; however these are not your tickets. We would advise that you print this for future reference and bring it with you on the day. If you do not receive these then you have not completed the booking process and neither your place nor that of your guests have been reserved.
All tickets are collected on the day and nothing is posted out to you.
Help sheets and guides
For help with how to book your place, please see Step-by-step guide to booking your place
For information on what happens at the ceremony, please see At the Ceremony
For information of what happens on the day, including times of arrival, ticket collection and robing, please see Arrival Times and Locations.
For details of guest ticket allocation, please see Tickets for Graduands and Guests
The Graduation Team are unable to assist with IT login problems to My Details; these should be directed to Student IT Support on 01484 473730 or at itsupport@hud.ac.uk.
Please use graduation@hud.ac.uk to report any other problems and we will respond to you within one working day, however at busy times in June/July and October/November, this may take a little longer.
Additional information
Should a ceremony be oversubscribed we reserve the right to transfer students to an alternative ceremony. Please see the University's Terms and Conditions on attending your ceremony.