Horizon Risk Consultancy Ltd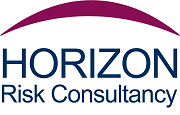 Applying her 14 years' experience working with leading international companies in China, overseas post-graduate and risk management expert, Sandy Lu, set up Horizon Risk Consultancy Ltd in January 2017 to support UK businesses.
Sandy provides integrated and practical risk management solutions to UK businesses, helping them access and grow in the Chinese market, as well as reduce business risks and improve efficiency.
Sandy's ever-growing contact list has enabled her to establish strong links with UK leading awarding bodies such as NEBOSH and HABC (Highfield Awarding Body for Compliance), and academic institutions such as the University of Huddersfield, to name a few.
Continually updating her CPD, Sandy achieved the National General Certificate in Occupational Health and Safety with distinction and was awarded Technical Member of IOSH (Institution of Occupational Safety and Health). She is also a HABC accredited training provider across a wide range of subjects, such as Health and Safety, Fire Safety, Food Safety and Business Improvement and Lean.
Sandy is on the Tier 1 Graduate Entrepreneur Visa programme; a Home Office initiative for international graduates wishing to establish a business in the UK following completion of their studies. She has full access to The Duke of York Young Entrepreneur Centre and on-going support from the Enterprise Team that assists her through the challenges of setting up a business as an overseas professional.
http://horizonriskconsultancy.com/