Designed By Ink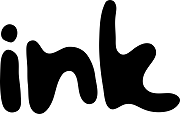 Sharing a passion for creativity, couple Matthew Jones and Nicole Rawson set up graphic and motion design company Ink in 2015 while undertaking Enterprise Placement Year, to gain an insight into self-employment under the safety net of the University's Enterprise Team.
Invaluable business support from the Enterprise Team helped them secure work with big names such as the NHS, NUS and universities across the UK. Proof of Concept grants allowed the company to gain traction in its early stages, and winning Santander's 60 Second Pitch competition enabled them to buy powerful computer hardware, an essential tool for their animation work.
Long term plans are to grow the business over the next few years. Matthew and Nicole hope to continue their freelance work alongside an industry pathway, gaining valuable experience and credibility to strengthen their business portfolio.
During Enterprise Placement Year 2015/16, Matthew and Nicole learnt the basics of running a business and they still access support from the Enterprise Team as graduates.
https://www.designedbyink.co.uk/